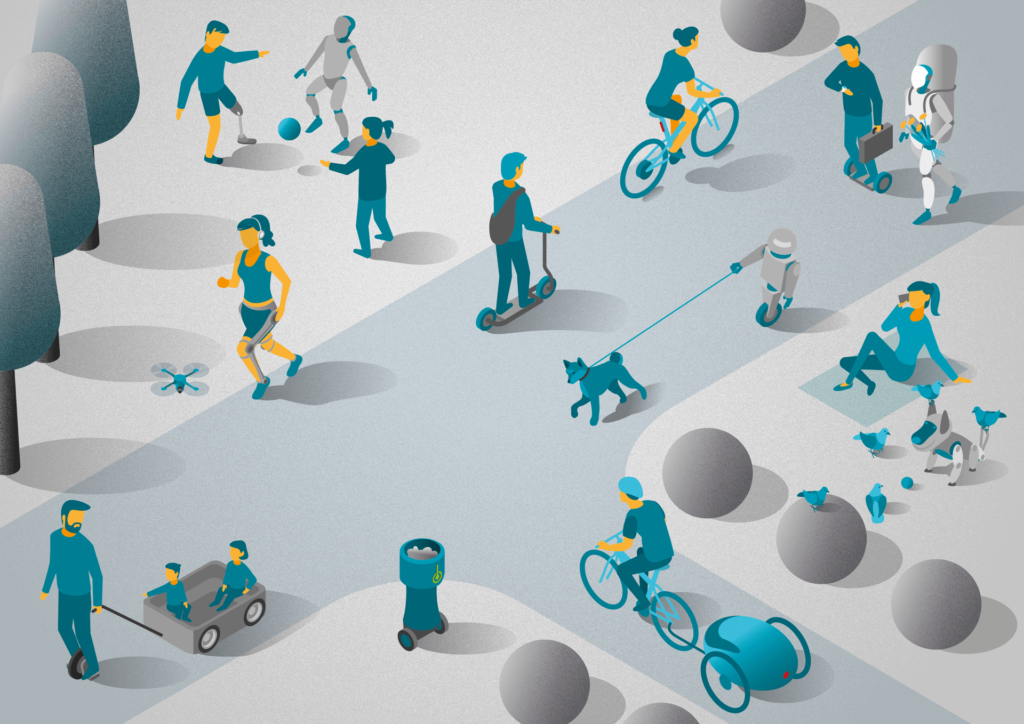 WHAT ARE HYBRID SOCIETIES?
Autonomous vehicles, teleoperated and autonomously acting robots, drones, intelligent prostheses – all examples of embodied digital technologies. They have more and more functions and can take on an increasing number of tasks. We will encounter them in more places and in different forms. They interact with humans and thus – together with them – form hybrid societies.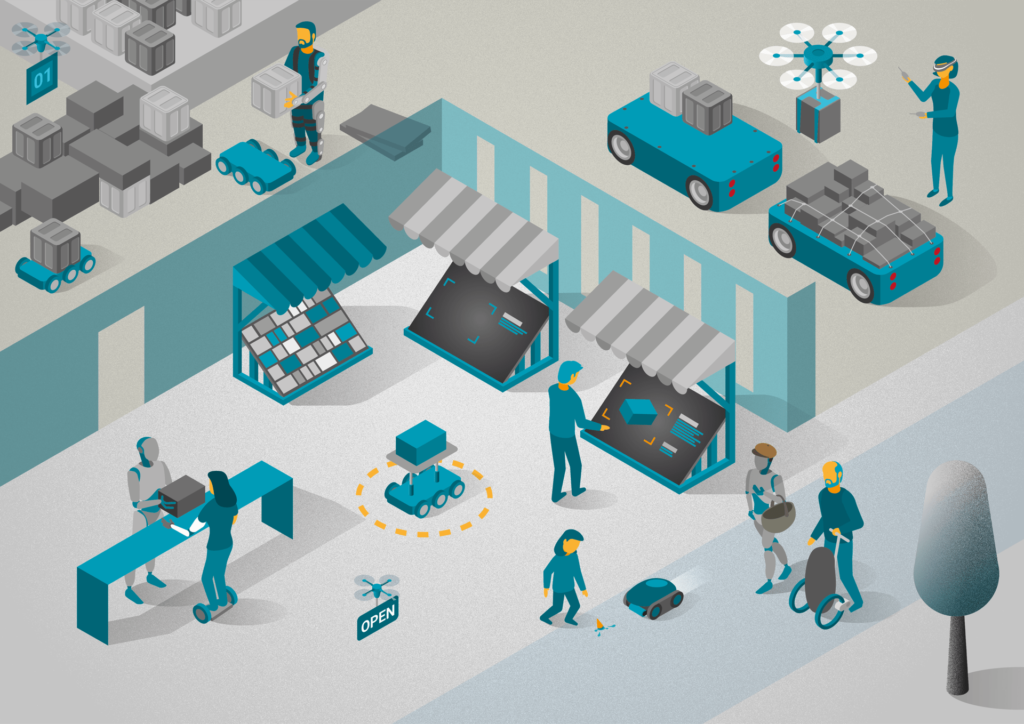 WHY DO WE STUDY HYBRID SOCIETIES?
Coordinating our movements with fellow humans is relatively smooth. In order for interactions in hybrid societies to be effective and similarly smooth, human capabilities and technological functionalities must be analyzed and harmonized in novel ways. Research into hybrid societies thus contributes to aligning the use of embodied digital technologies in public spaces according to human needs and skills and to advancing the technological innovations required for this.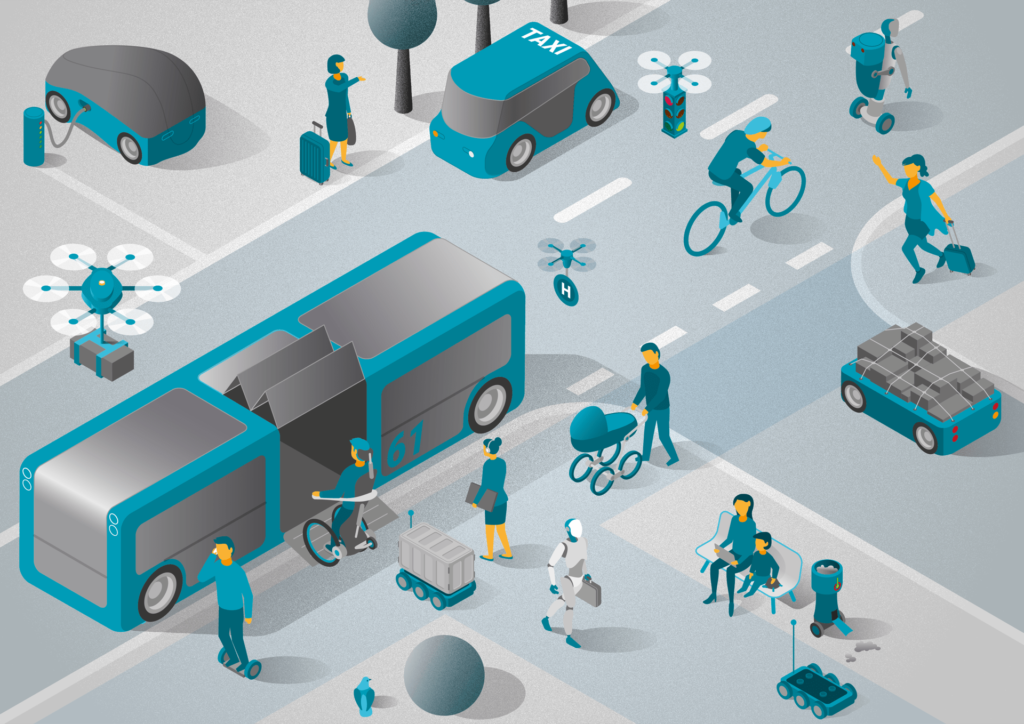 HOW DO WE INVESTIGATE HYBRID SOCIETIES?
In order to address the yet unsolved challenges and to shape the coexistence of humans and machines in public spaces, it is necessary for a large number of disciplines, from psychology and engineering sciences to mathematics and computer science to the social sciences and humanities, to combine their strengths.
The Collaborative Research Centre "Hybrid Societies: Humans Interacting with Embodied Technologies" at Chemnitz University of Technology is funded by the German Research Foundation as a Collaborative Research Centre from 2020 to 2023. An international group of scientists studies the conditions for successful coordination between humans and machines in public spaces.
Network
Video
Want to learn more about the CRC Hybrid Societies at Chemnitz University of Technology? In the videos, the representatives of the research areas explain which questions the subprojects are currently working on.